Well done Neil and the team
B3 3.2 TOURING #062
---
Well done Neil.

Not sure if anyone else has come across this but when i have tried to update my thread in photo section with links to photos it comes up error 403.
F82 M4 Competition Individual, the last RHD F82 built.

SOLD
E46 B3 3.3 Saloon #450
E92 B3 Biturbo #185
E46 B3 3.3 Saloon #114
E34 B10 Biturbo #445
E36 B3 3.0 switchtronic coupe #185
E46 B3S convertible #34
---
cheer neil, was missing it. As most other car forums are totally dead now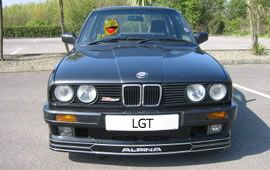 ---
Thanks Neil for all your efforts, much appreciated.
Was lost without my daily fix of the Register
---
Just echoing all the previous responses and thanking you for all your hard work, much appreciated !
---
Indeed well done, miss these chats
Alpina B3 3.3 Coupe 2003 (SOLD)
Alpina D5 BiTurbo (SOLD)
Alpina B3 S BiTurbo (SOLD)
F32 428i Luxury
E46 330ci Convertible
E70 X5 SD (SOLD)
---
thanks for your perseverance IT drives me crazy sometimes (a lot)
---